Want Reelika's Guidance To Grow Your Coaching or Service-Based Business In 2021 & 2022?
Reelika is a certified business strategist and coach, Forbes Coaches Council member, and she has helped many coaches cross over 6-figures by the end of the first year in business. People who work with Reelika know they want to thrive, know they are ready for success, and they are excited to dive in.
I went from an idea to fully launched coaching business online. I designed my $2,000 empowerment coaching package, and I have booked 7 one-on-one clients!
I made $14,000!
It's such an incredible journey and I have never looked back.
If you have this desire, then go for it!
Addie, Self love and Empowerment Coach
I was brand new when I got started.
I now have a clear idea of my ideal client, my signature program, passive income, my business model and my goals.
I wanted to implement evergreen business model, and have a steady flow of ideal clients every month.
My goal was one client per week, and I smashed it! Signed 5 one-on-one clients, and made $12,500!!
Thank you, Reelika, for always having my back.
Michelle, Emotional Eating & Healing Coach
I was brand new in coaching, but I knew it was my calling.
I trusted God to show me the way, and it has paid off well.
I know who I serve, and I have already signed 6 clients to my Signature Coaching Program, and launched 6 passive income products!
Ladi, Entrepreneurship Mindset Coach for Christian Women
I made over $30,000 in less than 8 weeks!
I created my first premium coaching program and filled it with ideal clients literally in less than 8 weeks.
I made my investment back in weeks and the best part has been one-on-one support.
Brooke, Health Coach
I had no niche and no business when I started working with Reelika.
I got clear about my niche, launched my premium program, and I have enrolled my first premium client just 3 weeks after starting this program. I signed my second $2,000 client just 2 weeks later, making $4,000 in less than 6 weeks!
Genevieve, Health Coach and Personal Trainer
I quit my job in 3 weeks, and signed 2 clients!
I can't even express how much Reelika has helped me to develop my business. She has been an invaluable resource for a budding entrepreneur like myself and has given me the support and business suggestions that have taken my brand to the next level.
Having Reelika as my coach is the best business decision I have made and I can't thank her enough!
Nakeesha, Leadership Coach
Thank you Reelika for believing in me, and showing me what's possible. I just got my two clients and both of them paid in full! My very first $10k month while travelling with my boyfriend.
New normal!
Corina, Mindset Expert
I went from blogging to coaching, and created my very first coaching package.
I implemented evergreen system, and made over 6-figures in my coaching business!
Adria, Writing Coach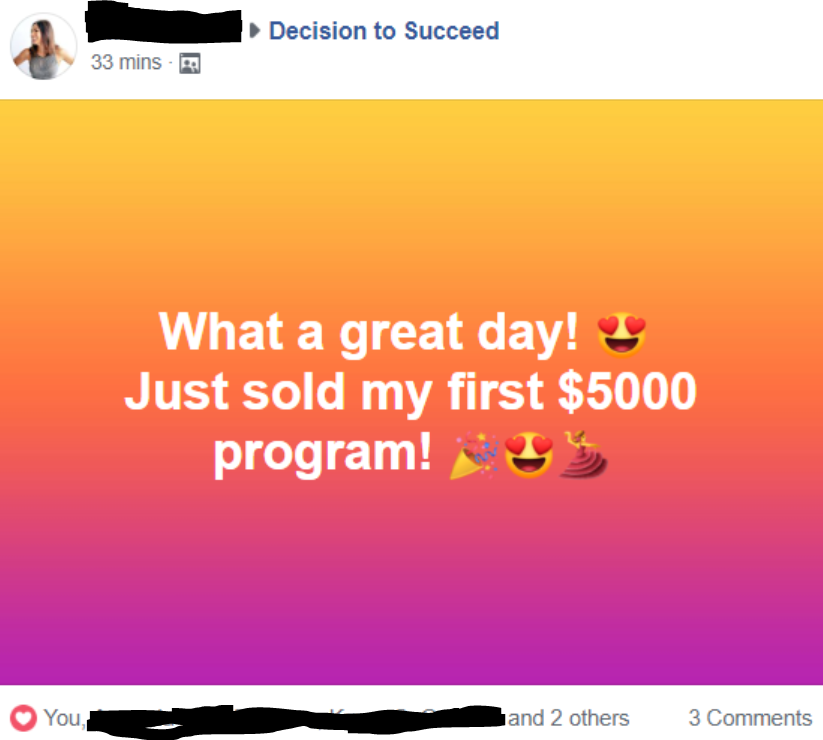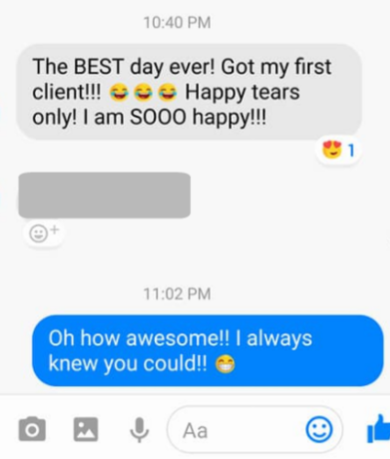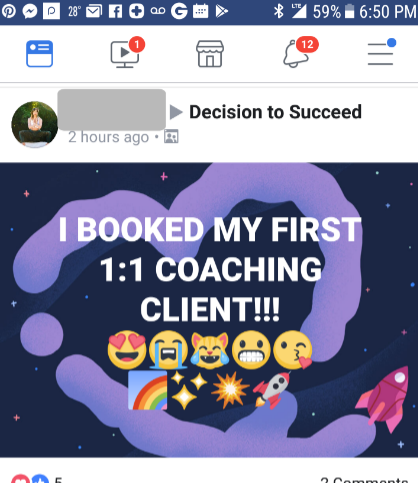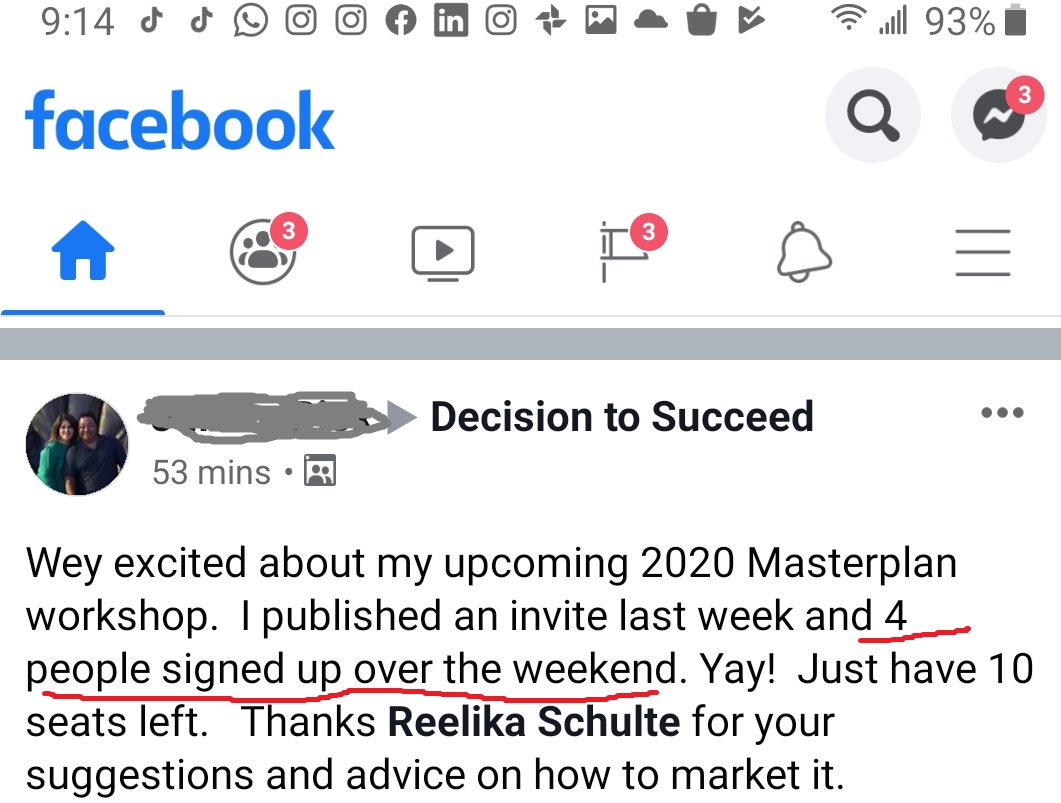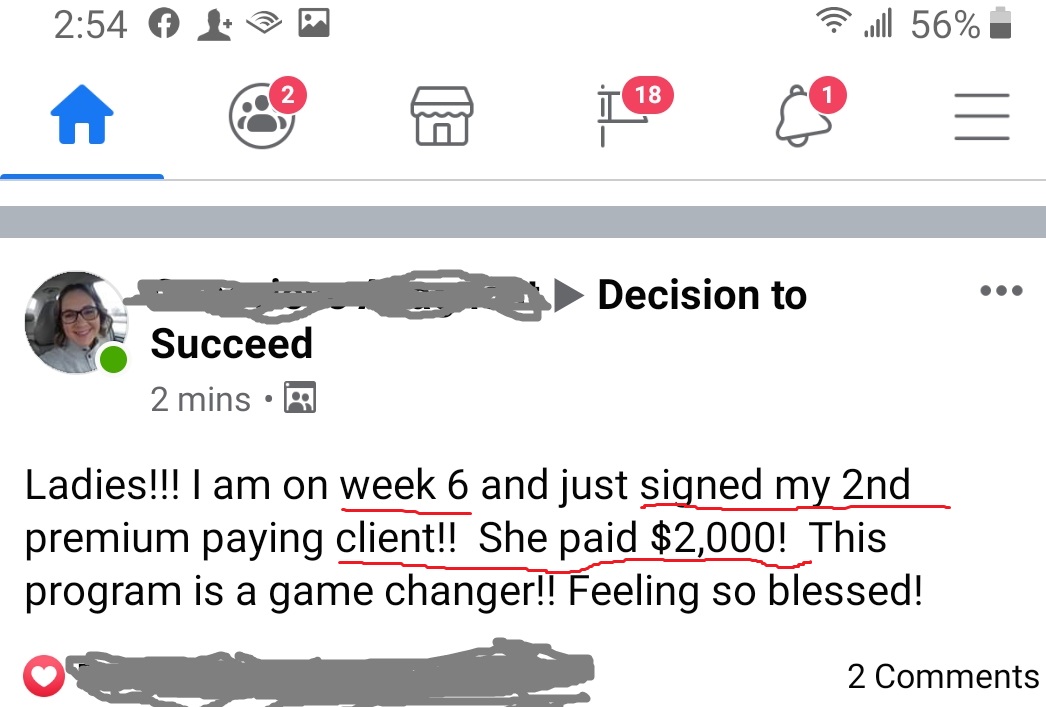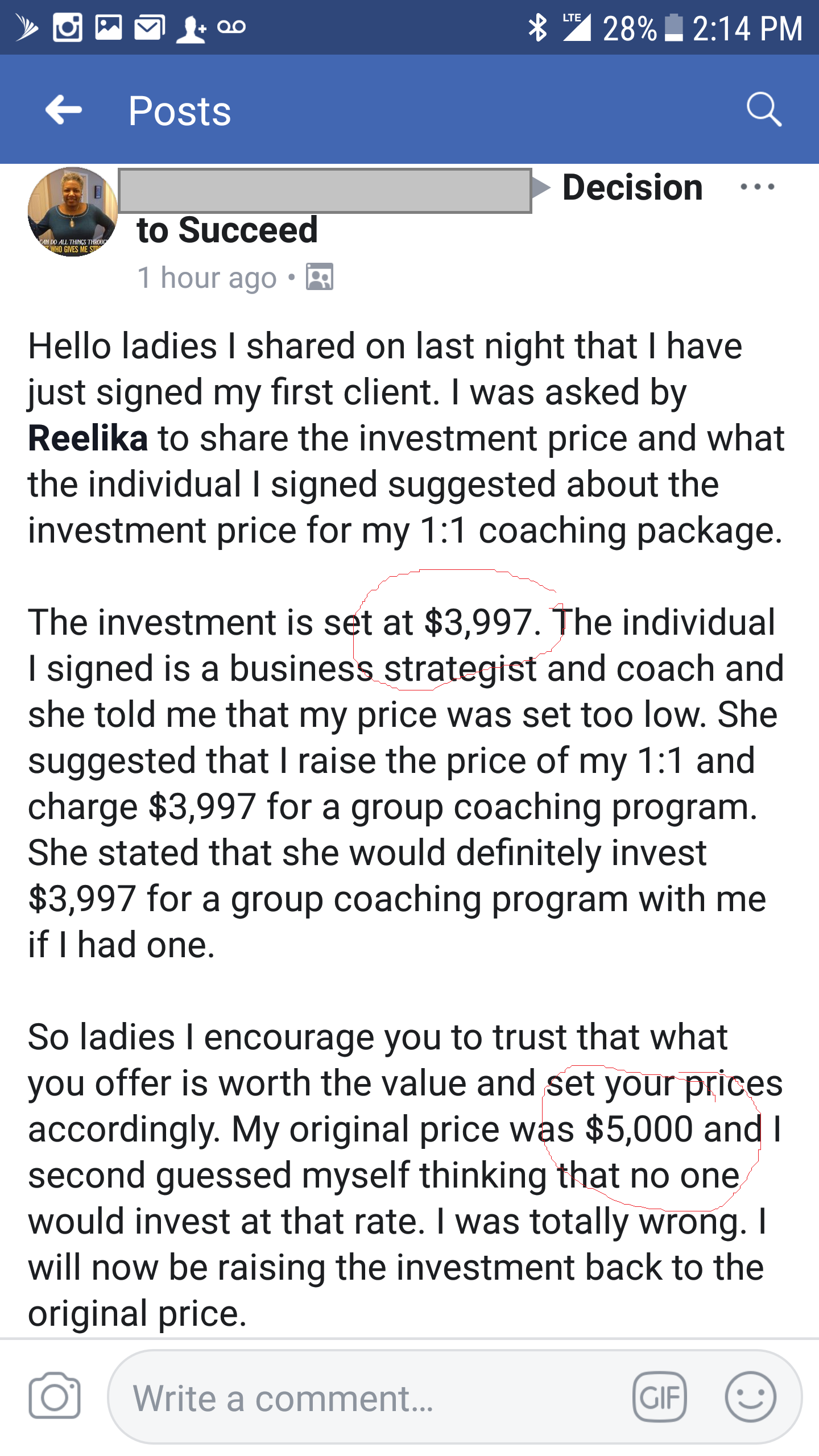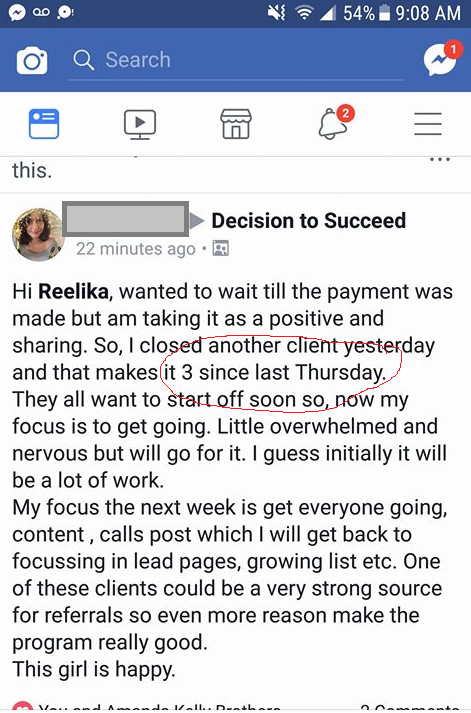 Individual results vary. It's important to add a disclaimer to say these results aren't typical nor are they guaranteed. You actually need to apply the strategies I teach if you want to grow your coaching business. My goal is to help you cut down the learning curve in order to design coaching programs that sell and attract the right customers to grow your business.